The Independent Photographers Terry O'Neill Award – Third Place
Independent Photographers Gallery, 3 Old Brewery Yard, Battle, East Sussex, England
Getty Gallery 46 Eastcastle Street, London, September 15 to 19, 2009
IPG, 3 Old Brewery Yard, Battle, East Sussex, September 22 to October 3, 2009
Jurors:
Terry O'Neill, Photographer
Melissa De Witt, Editor Hotshoe Magazine
Mark Grosvenor, md Tag Creative
Robin Morgan, Editor Sunday Times Magazine
Brett Rogers, Director Photographers' Gallery
Ian Berry, Magnum Photographer
Lucy Bell, Director IPG, Curator
Ray Kyte, Director IPG, Photographer

The Photo Review 2009 International Photography Competition – Honorable Mention
The Photo Review, Langhorne, Pennsylvania
Juror: Lesley Martin, Publisher of the Aperture Book Program
"Best of Show: Winners of the 2009 Photo Review Photography Competition", Philadelphia's University of the Arts' Gallery 1401, Philadelphia, Pennsylvania
October 30 to December 11, 2009

The 2009 International Exhibition of Fine Art Photography
The Center for Fine Art Photography, Fort Collins, Colorado
Juror: Andy Adams, editor of Flak Photo (www.flakphoto.com)
October 2 to October 31, 2009
Opening Reception October 2, 2009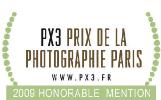 PX3 2009, Prix de la Photographie Paris, Paris, France - Honorable Mention
Jurors:
Carol Johnson, Curator of Photography of Library of Congress, Washington D.C.
Gilles Raynaldy, Director of Purpose, Paris
Viviene Esders, Expert près la Cour d'Appel de Paris
Mark Heflin, Director of American Illustration + American Photography, New York
Sara Rumens, Lifestyle Photo Editor of Grazia Magazine, London
Françoise Paviot, Director of Galerie Françoise Paviot, Paris
Chrisitine Ollier, Art Director of Filles du Calvaire, Paris
Natalie Johnson, Features Editor of Digital Photographer Magazine, London
Natalie Belayche, Director of Visual Delight, Paris
Kenan Aktulun, VP/Creative Director of Digitas, New York
Chiara Mariani, Photo Editor of Corriere della Sera Magazine, Italy
Arnaud Adida, Director of Acte 2 Gallery/Agency, Paris
Jeannette Mariani, Director of 13 Sévigné Gallery, Paris
Bernard Utudjian, Director of Galerie Polaris, Paris
Agnès Voltz, Director of Chambre Avec Vues, Paris
Alice Gabriner, World Picture Editor of Time Magazine, New York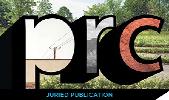 The First Annual PRC Juried Publication
Photographic Resource Center, Boston, Massachusetts
Juror: Dana Faconti, Blind Spot Magazine and Executive Director of Photo-Based Art
Publication Date: September 2009

Art of Photography Show 2009, Lyceum Theatre Gallery, San Diego, California
Judge: Charlotte Cotton, Curator and Head of the Photography Department at the Los Angeles County Museum of Art (LACMA)
August 29 to November 1, 2009

HCP 27th Anniversary Membership Exhibition
Houston Center for Photography, Houston, Texas
Juror: Katherine Ware, Curator of Photography at the New Mexico Museum of Art in Santa Fe
July 10 to August 23, 2009

2009 Works of Man Exhibition – Best Of SHow
The Center for Fine Art Photography, Fort Collins, Colorado
Juror: Chris Jordan, Photographer
June 26 to July 25, 2009

Nominee for The New York Photo Awards 2009 – Fine Art Series
The New York Photo Festival, Brooklyn, New York

EXPOSURE: The PRC's 14th Annual Juried Exhibition
Photographic Resource Center, Boston, Massachusetts
Juror: Russell Hart, Executive Editor at American Photo magazine
May 22 - June 28, 2009


CONNECT 09 Palm Springs Photo Festival Slide Show Contest – Grand prize
Jurors:
Jeff Dunas, Photographer, PSPF Director
Dennis Keeley, Chair, Department of Photography & Imaging, Art Center College of Design
Michelle Dunn Marsh, Senior Editor, Art & Design, Chronicle Books
Laurie Kratochvil, former Photo Editor, Rolling Stone & InStyle, Director of Special Projects, Reader's Digest Dvlp. Grp.
Frank W. Ockenfels III, Photographer
Mary Virginia Swanson, Marketing Consultant

Center 2009 Singular Image Competition: Curator's Choice Awards – Honorable Mention
Center, formerly known as the Santa Fe Center for Photograph, Santa Fe, New Mexico
Juror: Corey Keller, Assistant Curator of Photography, San Francisco Museum of Modern Art

Cover Photo And Feature in photography Quarterly BY Center for Photography at Woodstock
PQ #97: Photography Now selections by Julian Cox.
Julian Cox, Curator of Photographs at the High Museum of Art in Atlanta, Georgia selected six photographers for PQ's annual Photography Now competition, including Fran Dickson, Helen Hoffelt, Brad Moore, Laura Noel, Donna Pinckley, and Ward Roe · At Work: Artist-in-Residence Portfolio Feature - Presenting works by 6 artists who participated in CPW's WOODSTOCK A-I-R program in 2006, including Deborah Bey, Isaac Diggs, Isabelle Lumpkin, Xaviera Simmons, Kwabena Slaughter, and Vagner Whitehead.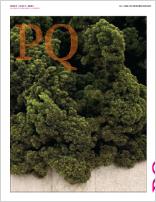 Cover: Brad Moore, Mint & Magnolia, Westminster, California, 2006, 28x42", Archival Pigment Print. (detail)


Participant in Mus-Mus.ORG @600
About @600 Now That It's Done
@600 was conceived as a playful experiment – what it in fact is and may become over time and for each and all – will shift as every document and statement inevitably, and thankfully will do. We would like to reference here however three ways the work might be considered today – three among three thousand surely – but here are three.
@600 was a collective, performative, photographic shot in the dark – for many, literally -- the dark of the night. Photographers function independently for the most part and while they share strong friendships, their personal work is most often done alone. Thus it was wonderful to see that in less than 5 weeks after announcing the project, making invitations and receiving submissions – the photographs had been taken, selected and posted. Many of us felt a powerful connection with our peers, our communities and the world as we released the shutter @600 knowing that our colleagues from around the world would be doing the same in the same moment. For many this may be the enduring connection with the project – the sense of coming together at a precise moment through a medium that we all love. We encourage those of you who participated but have not spoken about your experience or the photograph to add a few words when you find time and if you would like to share how the project, the moment and the photograph @600 had meaning for you.
Secondly, @600 was a planned archive and an intentional document of that precise moment. Certainly it has no claim to objectivity as the choice of photographers, locales and their choice of subjects were all subjective and even idiosyncratic. But because of the number of views and the structure of the project the collection will, as most archives do, yield some information immediately and more later. Insights perhaps that no one might have anticipated. Writing recently about work with archives for Aperture, Winter 2008, Issue 193, Ulrich Baer made this point: "What belongs in an archive? Everything that someone does not wish to forget and everything that someone believes will hold the key to the future." He goes on to make a wish for a more hopeful stance for archives that they might "chart a path for someone to construct his or her own archive of light, of hope and of shadings of life as yet unlived, and may allow us to see the past not as something static but as something yet to be delivered.' We hope that this collection of images will offer in its small way a statement about the world at this moment. It offers the views of 100 photographers who chose to seize at a precise moment a photograph to give to others they knew would be sharing the experience with them.
Finally, @600 is a photographic essay in the old French sense of the term – "to try, to attempt" – to sally forth and see what might be done and then render a visual report of what happened as a result. We know our world is more highly interwoven as result of our advancing media and technologies. That our small team with such ordinary tools could elicit on short notice such a broad and deep response is revealing of the possibilities of the times and the world we share now – and that some of us shared with camera's on November 4, 2008, @600.
The Mus-Mus Team

Exhibition Catalogue Available
Familiar - Photographs by Brad Moore
40 page catalogue from the exhibition at Point of View Gallery, NYC, September 2007